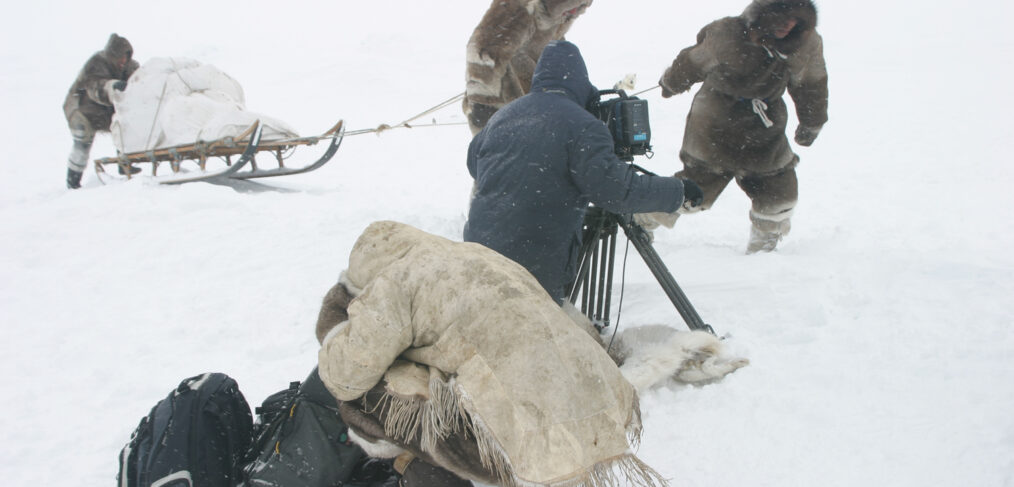 NorthWinds is featured in many polar films, and offers the following support to film crews:  Guiding, Logistical support, Safety, Equipment rentals, Dog teams. 
NorthWinds Productions and Photography also offer production services, camera operators, photographers.
BBC's Top Dogs:
Eric McNair-Landry provided logistical support and guides for BBC's Top Dog's show, filmed outside Iqaluit.
BBC's Top Gear:
NorthWinds dog team and Matty McNair raced against Toyota trucks to the magnetic North Pole, on Top Gear.
NorthWinds provided on camera personality (Matty McNair), a dog team, and two staff for logistical support.
BBC Blue Peter:
Sarah McNair-Landry spent two weeks in New Zealand training Blue Peter host Helen how to kite ski. Part of a 10 episode show, as Helen prepared for an expedition in Antarctica.
Other film crew work:
BBC's Serious Arctic, Lonely Planet, CBC, Sesame Street, feature film Honor and Glory, Antactica2 tractor expedition, Expedition Q, Wilderness Walks, Angry Planet and many more.