Kite Ski, Dog Sled & Ski
Gain the skills to head out on fun winter adventures
NorthWinds offers several polar training courses designed to teach you the skills and expertise needed when heading out on expedition.
We want to help you achieve your polar dreams, whether you wish to ski to the North Pole, kite ski across the Greenland Ice Cap, drive a tractor to the South Pole. 
From how to pack 5,000 calories meals, modify clothing and equipment, navigation with the sun, cross leads of open water and live (and shit) in -40 C temperatures, you will learn it all.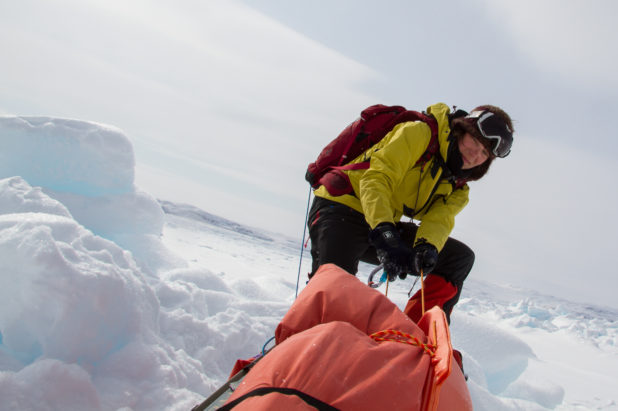 Extreme Polar Training
Description: This course is a two-week fast pace "boot camp" that teaches participants the knowledge and skills to head out on winter expeditions.

Dates: The training is offered on Baffin Island during the winter months when temperatures are extremely cold (February / March).

Location: Iqaluit, Baffin Island (northern Canada) is a great place to train. We have conditions similar to the cold wind swept Antarctic or Greenland Ice Caps. And just around the corner we have rough ice and open water that makes for great North Pole training conditions.

Course outline: The first week will be spent both participating in workshops (clothing systems, navigation, food nutrition, expedition planning, etc.) and heading outside for hands on training (skiing, camp set up, hauling pulks through rough ice, etc.).

The second week we head out on a mini expedition to put all our gear and knowledge to the test. We even stop by a polynia (area of open water) where you can test your courage and swim with our specialized North Pole swim suites. For the final 3 days the group is on there own to navigate back to our home base.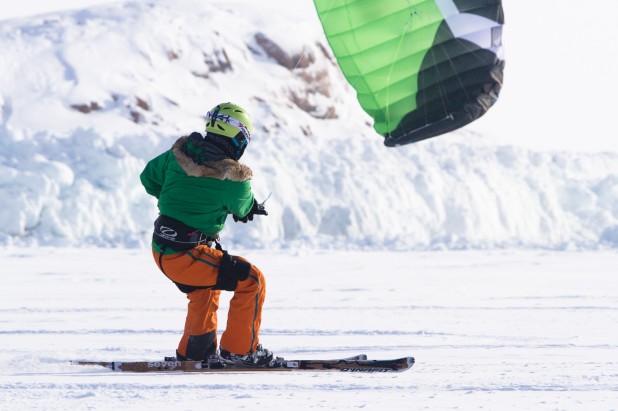 Kite Skiing Polar Training
Description: Harnessing the wind, kite skiing allows you to travel faster and further into some of the most remote places in the world. But don't be fooled, it is not easier! Kite skiing requires expertise and lots of practice. Our kite skiing polar training course teaches you the skills required.

Dates: This course is offered by demand through out the winter. Spring (April) is however recommended as the warmer temperatures make it easier to learn to kite ski.

Location: This course is offered in various locations depending on the time of year. The course has been offered in Iqaluit (Canada), Norway, Yellowknife and New Zealand.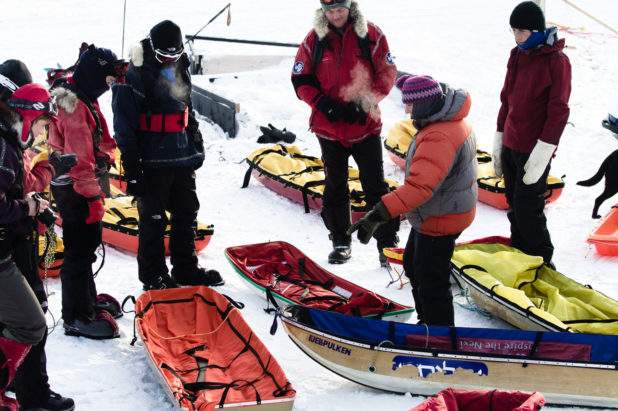 Customized Polar Training Courses
With our expertise we can create a training program to cater to your specific needs to fit your goals and time frame.

Polar trainings can be offered in various locations; in the past we have offered them in Baffin Island, Norway and Iceland.
Contact Us
Please contact NorthWinds for more information!