Join NorthWinds on a trip of a life time!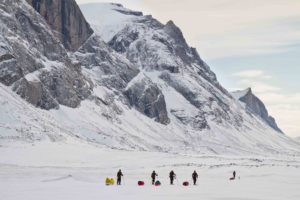 Guided by Veteran Polar Explorers  –  for experienced nordic skiers and avid athletes.
Where: Akshayuk Pass, Auyuittuq National Park (Baffin Island, Northern Canada)
Dates: April 13th to 27th, 2019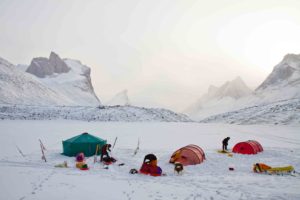 Description: 
The ski route follows the Akshayuk valley, located in Auyuittuq National Park. On either side of the valley, sheer cliff faces rise up creating some of the most incredible scenery, including Mont Thor (the tallest vertical face in the world) and Mount Asgard.
One of the best ski tours in the Canadian Arctic, our route will take us across sea ice, overland through a steep walled canyons, and down the frozen Weasel river.
Travel will be expedition style. Participants will sleep in tents and haul sleds with all the necessary gear and food.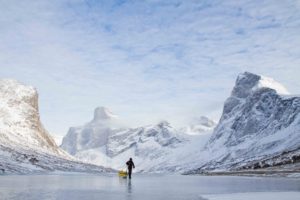 Itinerary: 
Day 1: Fly to Ottawa, Ontario overnight stay
Day 2: Fly to Iqaluit, Nunavut, overnight stay for 2 nights
Day 4: Fly to Qikiqtarjuaq, Nunavut. Snowmobile to park entrance
Days 4-13: Ski through park to Pangnirtung, Nanuvut (10 days)
Day 14: Fly from Pangnirtung to Iqaluit, overnight or continue to Ottawa
Contact us: 
For more information please contact Sarah at NorthWinds through our contact page.